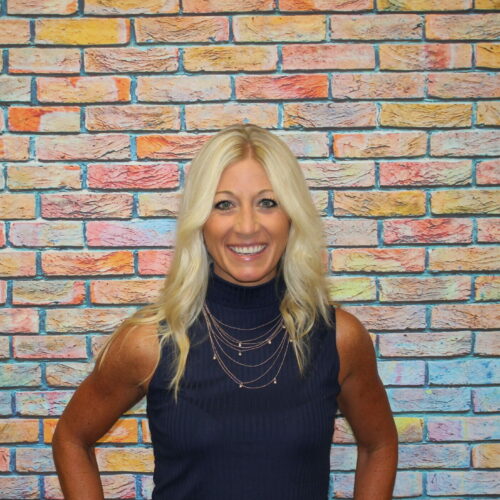 Stacy was born in Kentucky and has lived in Texas most of her life. She graduated from Texas State University in 2003 with a BS degree in Biology and Chemistry Minor. Stacy has been married since 2003 and has 2 beautiful children. Since Stacy was 11 years old, she has loved watching and teaching kids. Sprouts has given Stacy the opportunity of a lifetime she has been able to be a stay at home mom with the benefits of getting to work outside her home. It's a WIN-WIN! Stacy has worked at Sprouts since it opened in 2008. She started with teaching 3-year-olds and fell in love with preschoolers. In 2010 she took over the role of being a 3's teacher as well as the Co-Director. Then in 2013, she took the position of being the Director of Sprouts Preschool. Stacy believes that her job is super important. Preschoolers are ready to learn and take in all of God's creation, and she believes that she can help Sprouts make a difference in the lives of the preschoolers in her community. Her day is made when she sees a child light up because they have learned something new or have achieved something and built their confidence. We are always blessed by each student at Sprouts and excited would be an understatement of what we are for this next school year.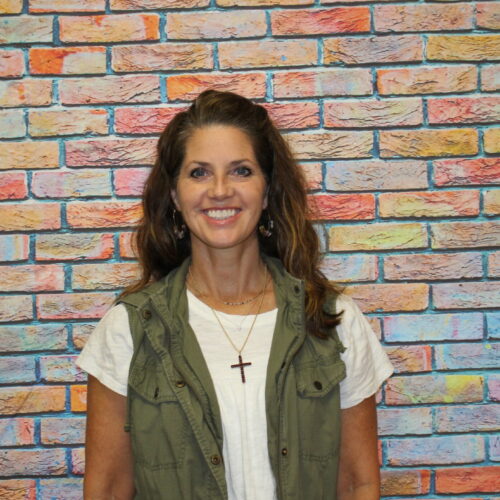 My name is Laura Okruch and I am the assistant director of Sprouts. I grew up in Oklahoma City, OK and graduated from the University of Oklahoma in 1989 with a Bachelors degree in Communication.
After college, I worked in the corporate world for 10 years. I wanted to stay home with my children so I began working at a Mother's Day Out program in Irving, Texas and soon learned this was my passion. I have taught 3-year-olds for the last 15 years and have been extremely blessed by it.
My husband Doug and I and have three children, Allison, Grace, and Emma. We reside in Bedford, Texas. Allison is 21 years old and is a senior at ACU. Grace and Emma are 16-year-old twins and attend LD Bell High School.
I am looking forward to working with each of your children this year. My heart is to see each of these precious children learn; grow in knowledge, and to understand how much Jesus truly loves them. I have the best job ever to be able to be a part of your child's life.
My name is Sheryl King and I teach the Friendly Frogs preschool class. I was born and raised in Hurst, and have been a member of First Baptist since 1982. I am a graduate of Richland High School; I have a BA in English and a Masters of Education from UTA.
I taught 8th grade English for 9 years in Everman, Texas. After my son was born, I was a stay at home mom. When we began Sprouts I signed up, and have been here since the beginning!
I live in North Richland Hills with my husband James, my son Andrew and a hyper Rat Terrier named Buddy.
I am so excited about the new year at Sprouts and in teaching your kiddo. I think it's going to be a great year of fun and learning new things.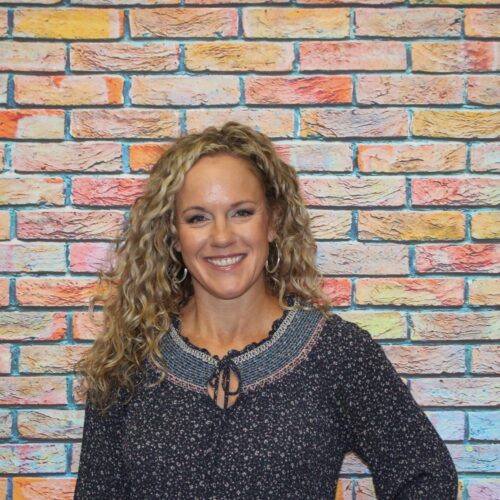 Christina Smith is one of the 3 year old teachers. She resides in the mid cities area with her husband Troy and 3 children. Christina was an Orthodontic Assistant for 6 years until her middle child was born, than she became a stay at home mom. Many parents and children recognize her around Sprouts, because she has been an active Sub since 2009. Christina has a love for children and is excited to be a part of your child's life. She has been a member of First Hurst since 2009.
"Hi! My name is Lawren Fisher and I am one of the 4's teachers. I am beginning my 4th year with Sprouts and I am thrilled to be working with you and your children. My husband and I live in Hurst and have two boys. Ethan will be turning 8 soon and Evan is 5. They both went through the Sprouts program and we love it so much!
I have been surrounded by kids my whole life so I have years of experience working with littles. I have loved being a stay at home mom but I am excited to begin another journey with Sprouts and watching your kid's passion for Christ grow. I look forward to working with you and your children this year!"
My name is Blake Fults. I'm one of the two's teachers at Sprouts. I have lived in the Ft. Worth area my whole life. I'm a proud boy mom of two boys, who are my whole world, Raiden, and Harlan. First Hurst has been my church home for 9 years now and I love being apart of this Church Family. Since 2015, I have been a member of the MOPS Steering Team at First Hurst, and I love it!
I have been teaching at Sprouts since 2015 and am beyond excited for another great year! There is nothing better than getting to love on and teach little ones about God.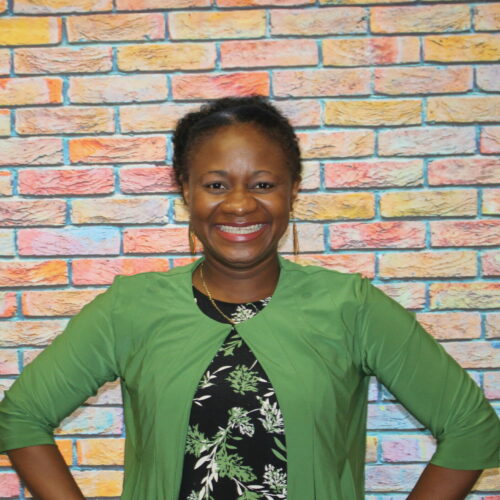 Hello, I am Bijoux, I was born in DRC (Democratic Republic of Congo), Graduated from University of Kinshasa with a Bachelor degree in marketing/management. I have been married since August 2009 to Adolphe K; God blessed us with 3 beautiful children, one girl, and two boys, (Distinguee-Rose, Exploits, and Success-James).
When I was in Congo, I served God in the Youth Committee at my church. May 2015, we moved from Congo to the USA, and after two weeks we joined First Baptist Church where we became a member of this big family. I love God, I love being a mom and playing with kids, the time I spend with my kids is precious to me, I'm really excited to be a team of ladies at Sprout preschool and to teach your kids with passion and devotion. God bless you!!!!!!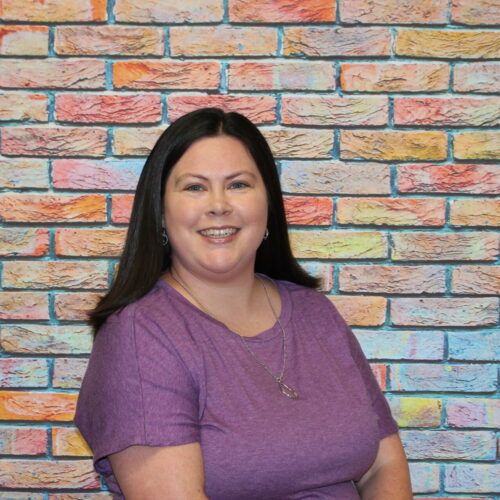 My name is Meredith Potter and this is my second year teaching in the 3s. After graduating from Haltom HS, I spent a year at Oklahoma Baptist University (where I worked at FBC Shawnee day school) before coming back home and attending Texas Woman's University. I'm so glad I came home because I met my husband in August 2004. We were married at the very end of 2005, and I graduated from TWU in 2006 with a degree in Mathematics along with my teaching certificate. From there, I was so blessed to teach at Euless JH for the next few years until our first child was born in 2010. Fast forward to 2013, and I encountered the awesomeness that is Sprouts Preschool. Our oldest joined a 3s class, and we have had one or more children at Sprouts since then. Sprouts has been such a blessing to our family and to me as a mother; I hope I can provide the same type of love and support for your family and children. My family consists of my husband Caleb and three children: Anna, Andrew, and Alice. We are members of Shady Oaks Baptist in Hurst.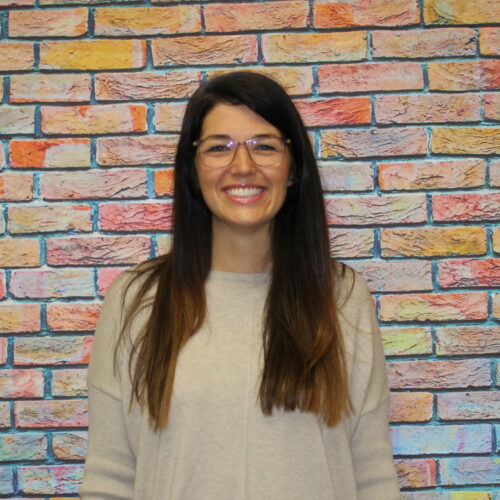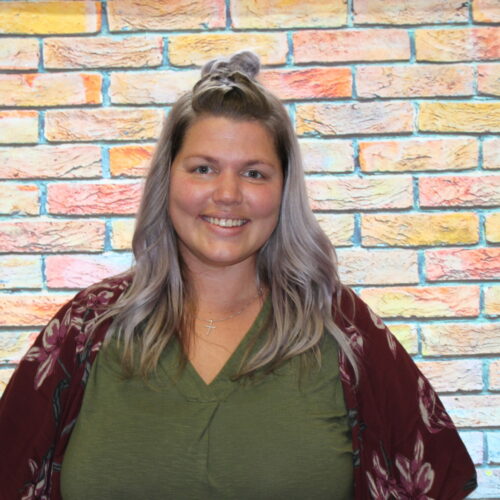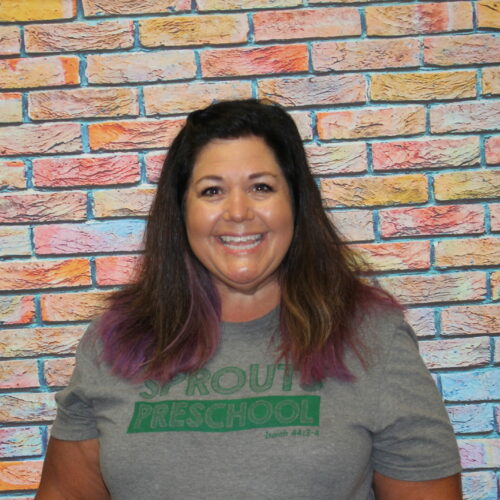 Kristie has been sharing her love of music with preschoolers for 16 years, and this will be her seventh year to serve as the music teacher for Sprouts Preschool. She also teaches private voice and piano lessons at Lifesong Studio and serves as Music Director for LifeStage Productions. Kristie holds a Bachelor of Music degree from West Texas A&M University in Vocal Performance and obtained a teaching certificate. Kristie grew up in Amarillo and thoroughly enjoyed performing in the musical TEXAS in Palo Duro Canyon during her college years. Kristie's own three children are all grown now, her youngest started college this year!
Carly Howerton was born and raised in the HEB area all her life. She graduated from Richland High School in 2008. She went on to attend the University of North Texas to pursue an Education degree in 2012. After college, she got certified in early childhood education k-6th grade, Health, Physical Education, and Dance. She taught first grade in Birdville ISD for 4 years before she decided to stay home with her kids. She currently lives in Hurst with her husband Jared, daughter (Hadley-3), and son (Lane-1).
Hi, my name is Hallie Ware and this will be my first year teaching at Sprouts and I am so excited! I am currently en route to get my bachelor's degree in early childhood education through Liberty University's online program. I have been blessed to call Hurst my home my whole life and I can't wait to pour into the future generations of the city I love so much! My heart has always been for children and I couldn't be more thankful and excited to get to spend this year teaching and building up these kids!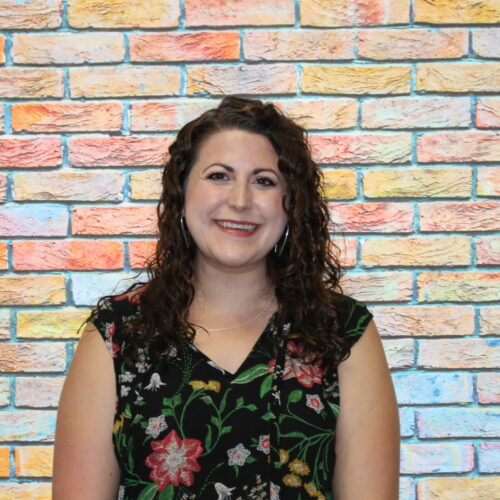 Hi! My name is Bethany Smith, and I'm thrilled to be teaching at Sprouts this year! My husband and I live in Bedford, and we have two amazing kiddos, Parker and Blakely. I graduated from DBU with a B.A. in Communications in 2010, and worked at a non-profit in Dallas for several years. After my son, Parker, was born in 2013, I knew I wanted to be a stay at home mom. We moved to the HEB area in 2015, and my daughter, Blakely, completed our family in 2017. I began my journey as a homeschool mom when my son started kindergarten in 2019, and quickly fell in love with teaching. I love planning fun activities and finding creative ways to make learning exciting. I am so thankful to be part of such an uplifting and encouraging team here at Sprouts, and I'm looking forward to helping your "Little Sprout" learn and grow!!!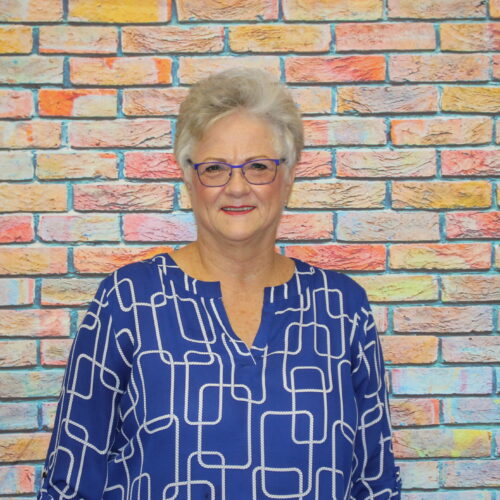 Hi! My name is Marilyn Ewing. I am a wife, mother, grandmother, and preschool teacher. My husband and I have three children and five grandchildren. I taught preschoolers in Sunday School and Mothers' Day out at Columbus Avenue Baptist Church in Waco, Texas for ten years. After moving to Hurst, I taught preschool Sunday School at FBC Euless and FBC Hurst. I have worked for two preachers as their administrative assistant over a period of fifteen years. For 18 years I was employed at a senior living community in N. Richland Hills as the Business Director and later as Administrative Director. I retired three years ago and once again found my place in the preschool department of FBC Hurst.
I like to read, garden, attend live theatre, and travel. I receive a great deal of satisfaction and blessings from teaching Babies and Toddlers. My grandchildren are too old now to sit in my lap while I read, sing, and play with them. I look forward to getting to know your child and interact in books, songs, and playtime with them.
My name is Luann and I grew up in Western Pennsylvania and moved to Texas in 2010. Prior to moving to Texas, I worked with children in many different settings. I've worked full time in daycares and volunteering in children's ministry. Shortly after moving to Texas I began working full time in youth ministry and absolutely loved it. While working in youth ministry I obtained my bachelor's degree from Dallas Christian College and became a social worker for a few years. I loved helping children and families through very difficult situations and seeing them overcome so many of life's obstacles. In 2016 I married my husband and became a full-time stepmom. Family has always been a priority for me and as a result, I stepped down from working in social work and pursued an administrative job. In 2019 my family and I moved to Hurst, Texas, and welcomed our miracle baby into the world. I graciously stepped down from my job and became a stay at home mom. When the opportunity presented itself for me to become a teacher at Sprouts Preschool I instantaneously knew it was meant to be. It is the best of both worlds, being able to stay home with Paxton while also being able to work in ministry again. I am so excited to help children learn and grow and am looking forward to teaching in the two-year-old room.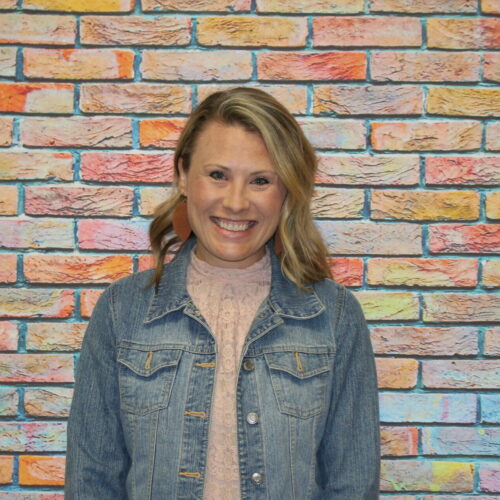 Hi! My name is Kara Smith. This is my first year at Sprouts. I will be one of the 2's teachers. I am super excited to be at Sprouts preschool. My husband Tim and I live in North Richland Hills and we have 2 children. Landry was born in 2009 and Hayden in 2013. I love working with children and have worked with them my entire adult life. I have been a stay at home mom and business owner and I'm excited to be working with your children this year!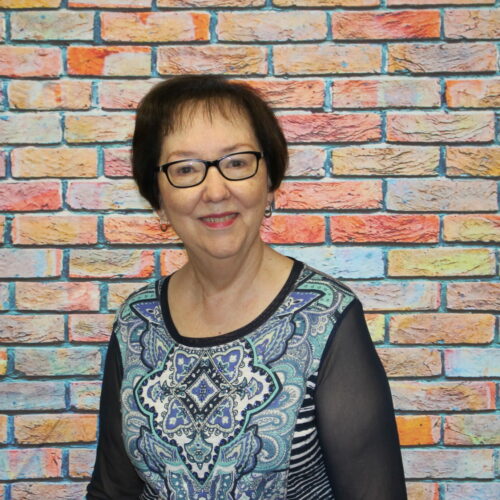 I am a graduate of the University of Alabama with a degree in education and a major in school librarianship.
My thirty-four-year career was spent as an elementary school librarian.
It was marriage that prompted my move from "sweet home Alabama" out to Texas. We settled in Richardson as newlyweds where we raised our sons. Upon my retirement, we moved to Hurst to be near our son's family who actually live just around the corner.
I am blessed to be a wife, a mother of two sons, and a grandmother of six. (I have two awesome daughters-in-law, as well.)
Sharing the love of Jesus with these young ones at Sprouts will be both a joy and a privilege as they make discoveries about themselves and learn about the world around them.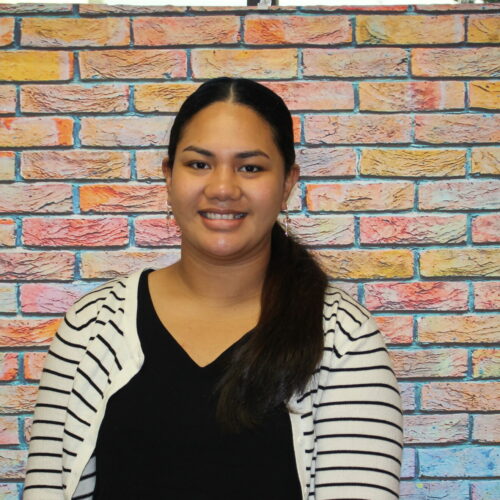 Helping each child progress in all areas of their development—academic, social, language, and motor—is a challenge that I am honored to accept daily. I strive to create a community of learners that nurtures this growth in a positive, fun environment.
Personally, I have been married for almost 1 year. My husband Folau is originally from Texas, he's the reason why I moved across the world. We have an amazing daughter named Naitingikeili and she's 3 months old. A lot has happened in 2020, moving away from home for the first time and not being able to see my family because of COVID. Despite all of this some pretty amazing events happened, my husband and I got to celebrate our 1 year wedding anniversary. Secondly, the birth of Naitingikeili has just changed my world for the better. Lastly, being blessed with the opportunity to work here at Sprout Preschool. It goes to show that with God's grace and favor he can take the impossible and make it possible. Undergoing all of these different changes in my personal life. I know I'm capable of accomplishing my goals as a Teacher if I continue to keep God at the forefront of everything.
I look forward to working together with you as partners in your child's growth and development!!