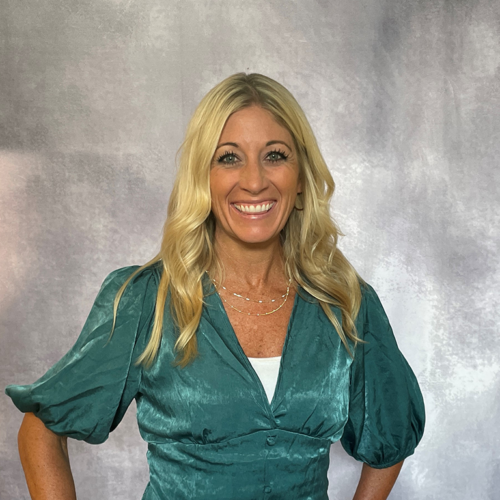 Hi, my name is Stacy Roach, and I am excited to get to know each of our Sprouts families. I have lived in Texas most of my life. I graduated with a BS degree in Biology and Chemistry as my minor from Texas State University, Eat'em Up Cats! I married my husband, Nathan, in 2003, and we have two amazing kids, each a huge blessing. Since I was 11, I have always loved babysitting and teaching kids during school breaks. Sprouts has given me the opportunity of a lifetime by having the stay-at-home mom hours of kids in school but also being a part of a Jesus-loving Community and helping others learn more about how much He loves us. It is a WIN-WIN! I have worked at Sprouts since it opened in 2008, starting as a three-year-old teacher, and that's when I fell in love with preschoolers and started grasping how much their little minds are developing in these 1-5 years of age. In 2010 I took over the role of Assistant Director and a 3's teacher. Then in 2013, I was honored to take the position of Director of Sprouts Preschool. I believe this job is super important because, at this age, kids are ready to take in all they can see and hear, and they can take in all of God's creation. My day is made when I see a child light up because they have learned or achieved something new, and their confidence has been built up. We, without a doubt, have been blessed by every family that has come through Sprouts and are so excited for this upcoming school year.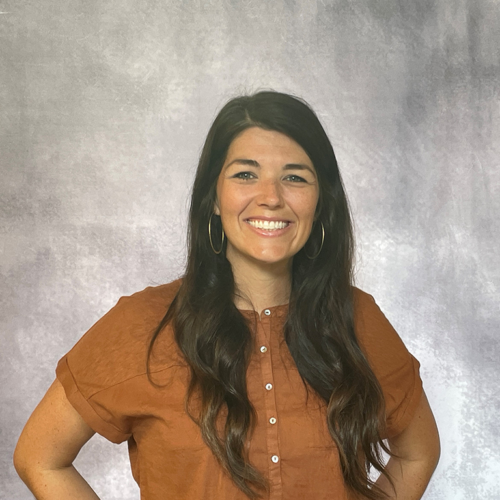 I was born and raised in the great state of Texas. I married my husband (a native Texan) in 2008, and together we have 2 amazingly fun and beautiful children. I grew up and married into a large family, and more than anything, I love spending quality time with my friends and family. Whether that be hiking, swimming, playing baseball, fishing, playing games, making up silly songs; I find every activity more enjoyable alongside a loved one. I am passionate about food (especially good quality), and in 2020 I received my certification as a Functional Nutritional Therapy Practitioner (FNTP). I believe God designed our physical bodies with absolute brilliance, and I have seen firsthand how quality food can impact one's life.
I have worked at Sprouts since 2018 and have been significantly impacted by the Sprouts community. I've been honored to serve the Sprouts community for several years, and I look forward to continuing to do so for many years to come. The Sprouts staff looks forward to welcoming you and your family into this beautiful community. I am confident your "lil' sprout" will grow and thrive here.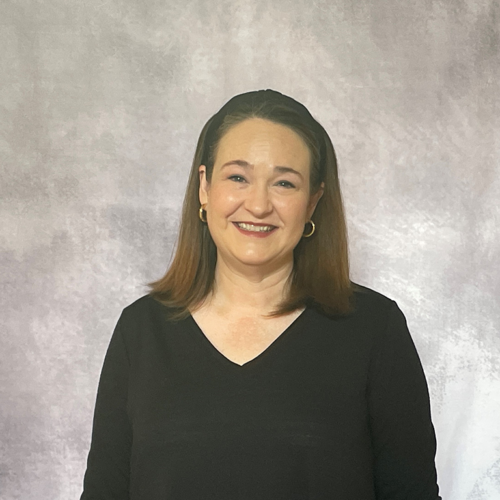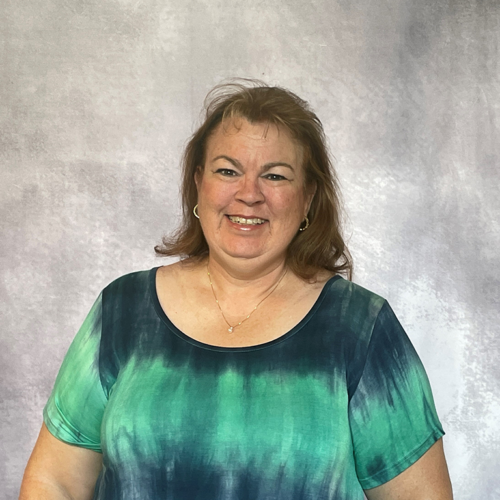 My name is Sheryl King and I teach the Friendly Frogs preschool class. I was born and raised in Hurst, and have been a member of First Baptist since 1982. I am a graduate of Richland High School; I have a BA in English and a Masters of Education from UTA.
I taught 8th grade English for 9 years in Everman, Texas. After my son was born, I was a stay at home mom. When we began Sprouts I signed up, and have been here since the beginning!
I live in North Richland Hills with my husband James and my son Andrew.
I am so excited about the new year at Sprouts and in teaching your kiddo. I think it's going to be a great year of fun and learning new things.
Hi, my name is Christina Smith and I am one of the 3's teachers at both campuses. I have been blessed to be a part of the Sprouts team since 2012. My husband and I have lived in this are most of our lives. I was an orthodontic assistant for over 6 years, than after our second child was born I became a stay at home mom. My younger 2 went through the Sprouts program, which is how I fell in love with the school. I love teaching little kids; their imaginations and joy for life is infectious!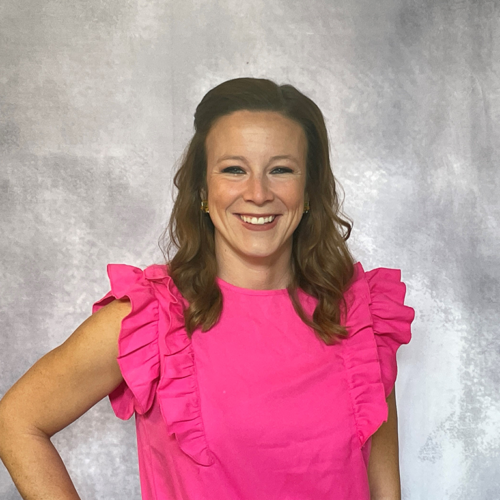 Carly Howerton was born and raised in the HEB area. She graduated from Richland High School in 2008. She went on to attend the University of North Texas to pursue an Education degree in 2012. After college, she got certified In early childhood education k-6th grade, health, PE and Dance. She taught first grade in Birdville ISD for 4 years before she decided to stay home with her kids. She currently lives in NRH with her husband Jared, Daughter (Hadley-5) and son (lane -3).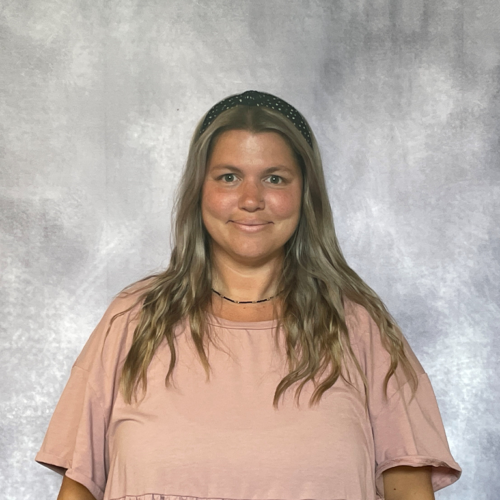 My name is Meredith Potter, and this is my fifth year working in the 3s at Sprouts Preschool. Toni Morrison said, "When a child walks in the room, your child or anybody else's child, do your eyes light up? That's what they're looking for," and that is my goal.
I graduated from Texas Woman's University and earned my teaching certificate in 2006, then spent four years at Euless Junior High before staying home with my three children, all of whom attended Sprouts.
In my free time, I enjoy reading, playing board games, video games, and going to escape rooms.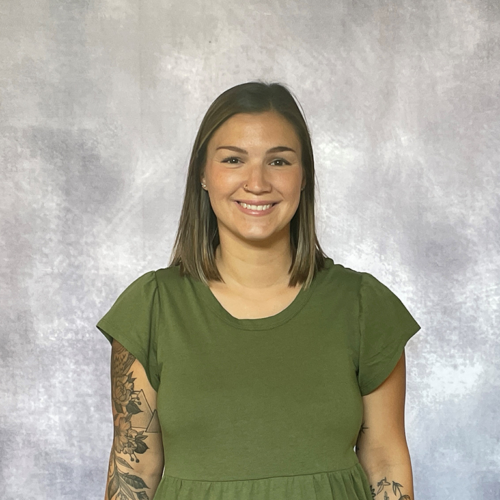 Hi, My name is Bethany Swift and I teach the Two's here at Sprouts at both campuses. This is my second year teaching, and I am so excited and eager for this opportunity to serve, love on your precious kiddos, and show them Jesus each day!
A little about me… I enjoy doing DIY home projects, working out and lifting weights, and being outside in nature. I love my houseplants and all things dessert and chocolate! I love to go on walks with my family and spend time relaxing in our backyard.
I was born and raised in Hurst, TX and my husband and I moved back here in 2014 when we got married, after graduating from UNT in Denton. We have one daughter, Amelia (4 years old), who will be finishing her last year at Sprouts this year. Seeing first hand how impactful the teachers and the Sprouts program was for my own daughter is what led me to pursue being a teacher here myself.
We are also so excited to be welcoming baby girl #2 to our family, due in November of this year!
After stepping away from the Visual Merchandising/Fashion industry to start our family, I decided to stay home with our daughter while she was young. I've loved being home with her and have learned and grown so much these last few years. I believe that young children are capable of such great things, and that investing in their educational/social development, as well as in their emotional and spiritual growth, is so important in their first few years. Watching their little imaginations grow and seeing a child be proud of themselves when they learn a new skill is one of the most rewarding things!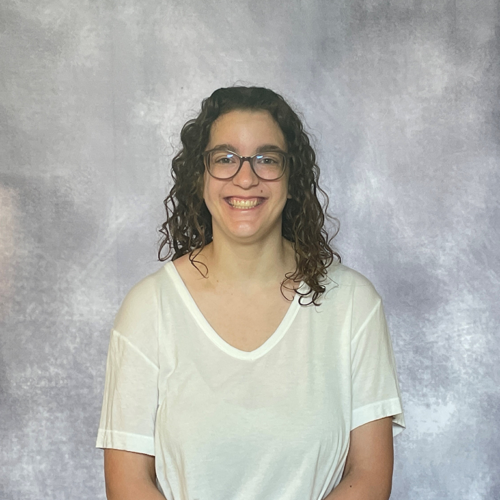 Hi! My name is Anna Kennedy, and this is my third year as a Sprouts teacher. I am currently working on a college degree in early childhood education. I am a native Texan, the second of four kids, and I have been working with preschoolers since I was in 7th grade. I am excited to get to know and teach your little one this year!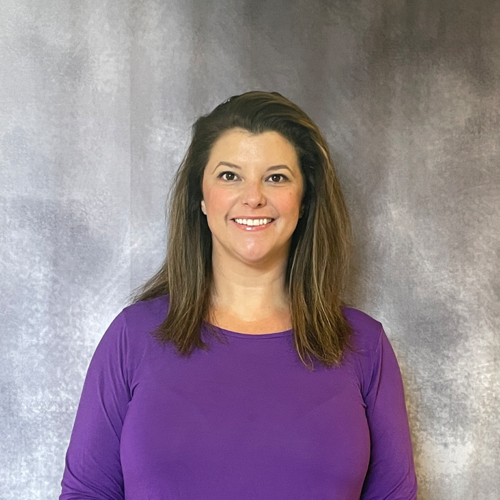 Hi Families! My name is Taylor Kamps, and I am joining the Sprouts family as one of the toddlers teachers this year. My Husband Conner and I moved to Hurst in 2018, just before our son Henry was born. Henry (3) started attending Sprouts last year, and my daughter Joan (2) will be starting at Sprouts this year. There has been such a positive change in my son's understanding and awareness of Jesus, in addition to his excelled cognitive and behavioral development since he first started attending Sprouts. I feel so blessed by this opportunity to join these incredible teachers who love on and care for our precious kiddos!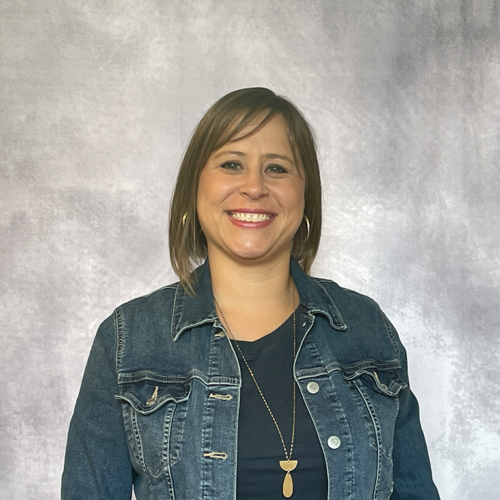 My name is Shannon Gray. I have been married to my husband Damon for 19 years and have been a mom for 16. I was a homeschool teacher for nine years before enrolling my kids into public school. I have now been at Sprouts for one year. It is a joy and privilege to teach your 2 year olds! I enjoy getting to learn each of their own personalities and how they tick so that I can reach their hearts and minds!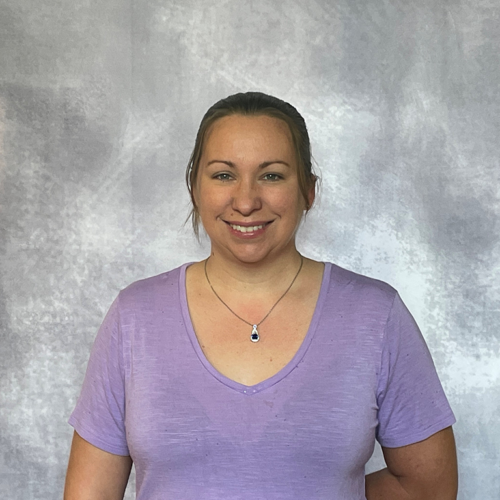 Hi my name is Megan Greene and I am so excited to share your child's early learning experience with you at Sprouts! I am a Psychology major and an Army Veteran. My core values are integrity, loyalty, honesty & respect. I have been married to my wonderful husband for 4 years, however we have been in each other's lives for 36 years. We have 3 children together, 2 boys and 1 girl and I also have a stepson. I can't wait to join in your children's adventures, learning and fun activities to come.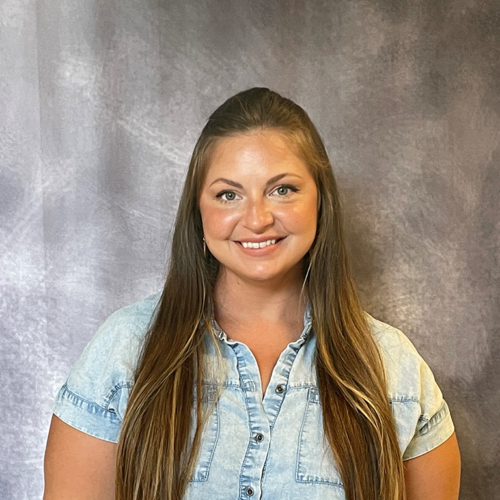 My name is Kaitie Brady. My family and I are the Brady Bunch! The Brady bunch, comprised of my husband Austin and son Seth (2 years old), are new to Texas as of November of 2022. We are originally from North East Ohio, but lived in California for nine years, before migrating to Texas. I studied at The University of Akron majoring in Biology before my now husband, Austin, whisked me away into the military life of a United States Marine. During our time in California, we came to know a man named Jesus who met us in our brokenness after our first born son left this earth at 4 months old. We sat at the feet of Jesus and learned from Him for seven years at our previous church home. During that time, we had the pleasure and joy of being apart of many children and teens lives. Not only did we get to know the children and their families in the church, but in our every day lives, as well. They are family, forever! We served in our church's nursery and in our youth group countless times. In addition, I had the opportunity to extend my love for children in our former community's Christian school. I absolutely love to see children learn and have fun while doing so. There is nothing like leaving the day with a heart full of love and a mind equipped and fulfilled. My goal is to fill these little sprouts' hearts up until they overflow no matter where they are planted in life. I am so looking forward to getting to know you & your little ones this year in the 2 year old class!
Hi! My name is Hannah Milam, and I am so excited to be teaching at Sprouts this year. I grew up on the south side of the Metroplex and graduated with a degree in education from Dallas Baptist University in 2009. I married my husband in 2010, and we spent the next 6 years moving around the country, spending time in Reno, East Texas, Richmond, and Phoenix. We moved back to Texas in 2016 when our daughter was born, and I became a stay-at-home mom. Alice (6) and Neil (4) have both had wonderful experiences as Sprouts students, and I am excited to provide the love and learning that has helped my kids grow, to the children in my class. A few of my favorite things are reading, sewing, gardening, or being outside, and I can never say no to a good DIY project or creative endeavor.
Hello, my name is Cheyann Gomez. I have lived in the HEB area my whole life, and have gone to FBCH since I was 2. My husband Francisco and I have 2 beautiful children, Arabella and Alexander. Both of my kids attend sprouts and have grown in so many ways. I love this program and what it can do for all of our littles. This will be my first year teaching at Sprouts and I will be teaching Spanish.We will get to know the joy of other languages! I am excited to get to share Jesus even through bilingual teachings. I cannot wait to meet everyone; we are going to have a wonderful time. I hope to bring the same spirit, loving guidance, and strong foundational truths that teachers before me have.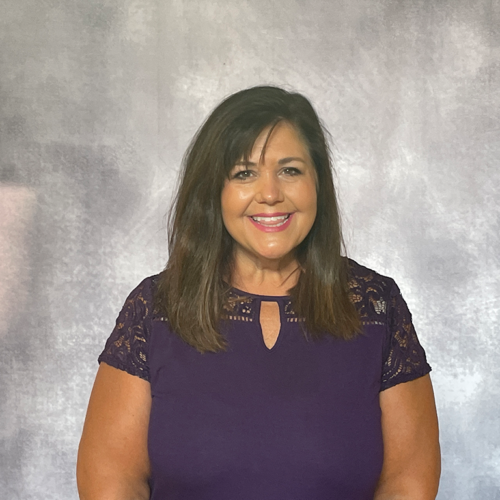 My name is Kristie Goodman and I have been sharing my love of music with preschoolers since 2000. I had the great pleasure of joining Sprouts Preschool in 2008, its second year of operation, and I have never wanted to go anywhere else! In the afternoons I teach voice and piano lessons to around 35 private students as well as teaching theater classes at Lifesong Studio in Grapevine. I have loved being the music director for the fantastic musicals put on by LifeStage Productions since 2012.
I grew up in Amarillo, where I was a member of West Amarillo Christian Church until I moved to the metroplex in 1991. I have a Bachelor of Music in Vocal Performance from West Texas A&M University and obtained an All-Level teaching certificate in 1990. While in college I thoroughly enjoyed spending my summers performing in the musical drama TEXAS in Palo Duro Canyon.
My own three children are all adults now, and I couldn't be more proud of the hard working and compassionate humans they have become! From May to October, whenever I'm not teaching you can find me out on the lake on my paddleboard!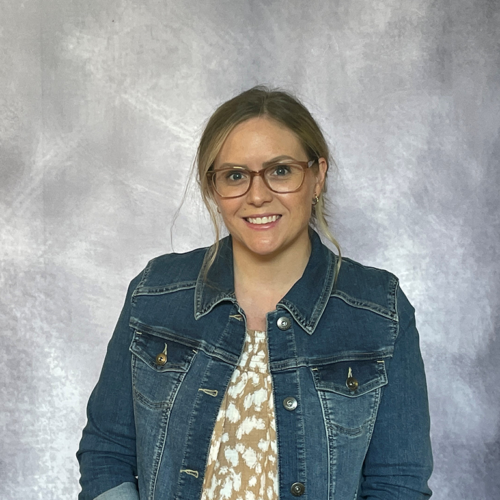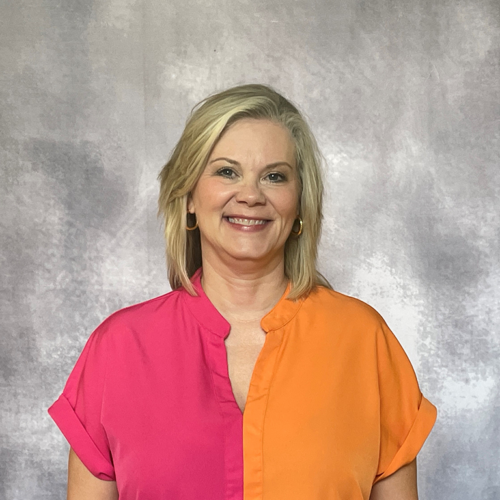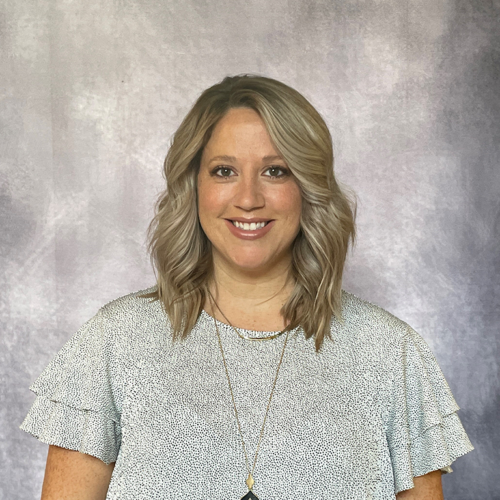 My name is Haven Macias and this is my first year teaching in the 4's at Sprouts Preschool at the Norwood Campus. I am so excited to bring my skills of creativity, love of outdoors and music to the classroom with each of your little ones. It is my honor to teach your children with grace and kindness.
My husband and I share three little girls, all of which will or have been through Sprouts Preschool. To say this program has been a blessing to our family is an understatement. It brings me so much joy that I can give back to this school and bless others as a teacher.
In my free time, I enjoy spending time outdoors, trying new foods, and building relationships and serving at our local church. I am so excited for the 2023 year and all the adventures that await our classroom!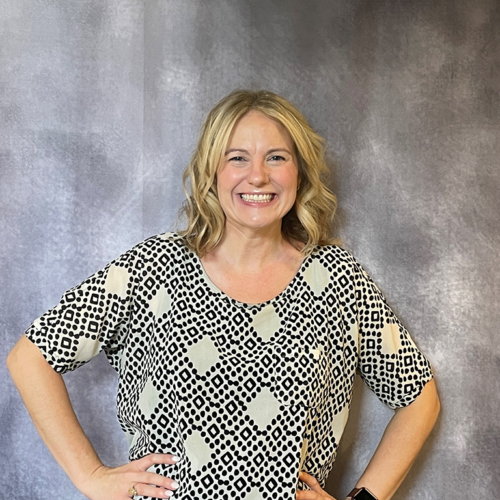 My name is Bethany Creel and I am so excited to be teaching at sprouts this upcoming year. I am a mama to two sweet girls, Finley and Stella. My husband Johnny and our two girls love to go on family walks and have game nights! I taught kindergarten in Birdville ISD for seven years before staying home with our girls. I can't wait to be back in the classroom this year teaching your kids and showing them the love of Jesus.